are you new to floorball?
Are you new to floorball, and don't know what team, you, or your child should play on?
Then click the button below, and find out
Can't remember when the different teams play? Or do you want to know when you can catch a specific trainer, to ask some questions?
Then you can see the different training by clicking below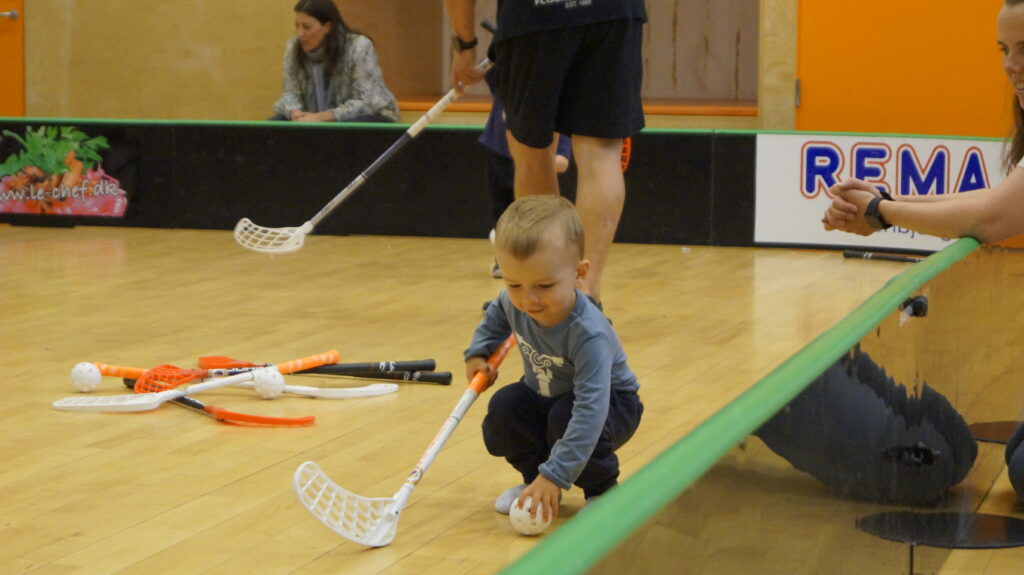 what's happening in the club? (posts are in danish)
How should you behave as a parent when your child is playing or training?
In Aalborg Flyers, we appreciate support from parents, friends and acquaintances on the side line. It's a huge resource, that can motivate players and give them security on the playing field – especially for the younger players. Engagement from the sideline can be positive, but also negative. An example of this could be yelling at the referee, a negative attitude against the opposing team, or talking about the games outcome in an unnecessary big role.
Aalborg Flyers wishes that the club is the best place for everyone. Therefore are the following points highlighted to show the guidelines that the club wishes to experience, when it comes to support from the sideline – especially when the youngest teams are playing.
Meet up to trainings and games – your child appreciates it
Keep calm on the sideline, or come with positive back up – let the children play
Keep your distance to trainers and players (Don't sit near to the players bench)
Respect the trainers decisions – be positive and supportive
Respect the referees decisions
Create a good atmosphere at the games and at training
Ask your kid if the game was exciting or fun – Don't ask about the outcome
Make sure you have the correct gear – Don't exaggerate
Support the team and the clubs work – Your effort is appreciated
Remember, it's your child playing – Not you
Aalborg Flyers has always had adress at
Tornhøj Idrætscenter, Tornhøjvej 1, 9220 Aalborg Ø.
Tornhøj Idrætscenter is right by Tornhøjskolen in Aalborg Øst, which is easily accessable in car and on bike.
If you don't have the access to car or can't bike to Tornhøj Idrætcenter, bus 14 drives directly to the door, and bus 11 stops a short distance from the Idrætscenter.