In Aalborg Flyers we are always looking for new members of our proud club.
Flyers is one of the oldest clubs in Denmark, dating back to 1989 – we're also the first winners of the Danish National Championship. But that is many years ago!
Now we're a club mainly focused on developing the future floorball players of Denmark, and at the same time have a strong social and positive competitive environment for our adult players.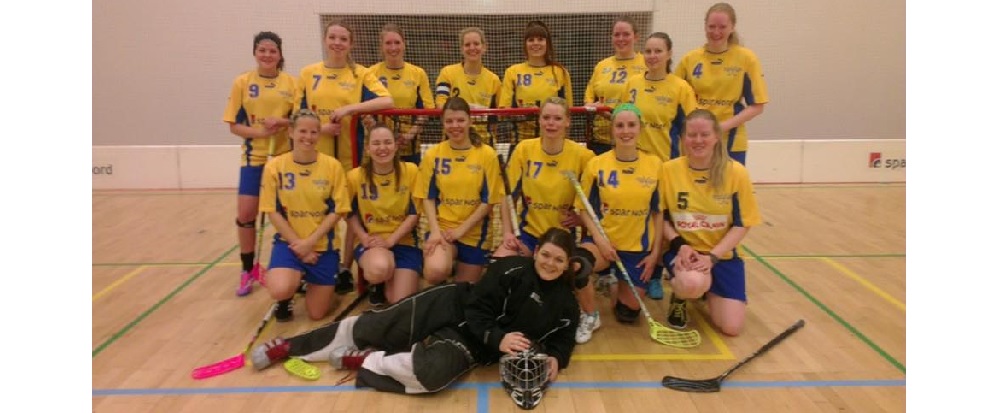 The ladies of Aalborg Flyers
We are currently looking for new players in all our squads. You do not need to have any prior knowledge about floorball. If you are a trained floorball player, we also offer a first division squad for the males, and our ladies is for the first time ever in the club history signed up for the national league – so they would love some new experienced players!
Why choose Aalborg Flyers?
Well that is easy to answer! For only 650 krones per half season your (as a male player- only 200 krones as a female!) ensured two practices a week and matches in the weekends, aproximatly 16 or so matches in a season. The ladies only practice once a week, but we are hoping to be able to provide another practice day for them, at some point in this season.
Also, Aalborg Flyers homefield Tornhøj Idrætscenter is located just 17 minutes away from the center by bus! No other floorball club in the city is located so close to the center of the city. If your coming from a different direction we have a strong carpooling culture in the club!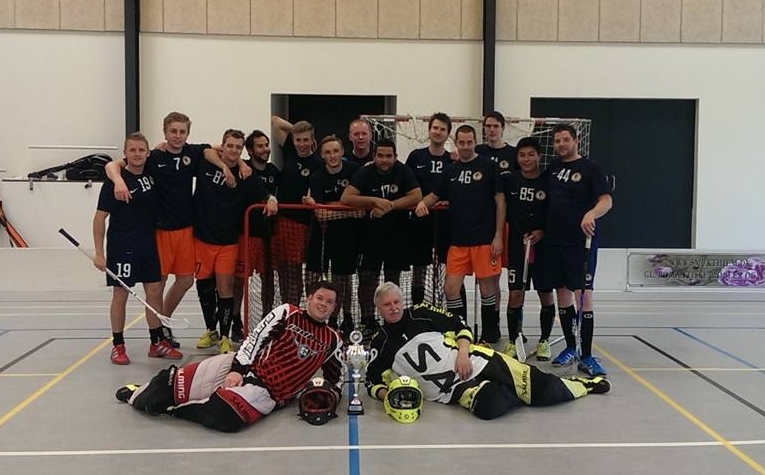 A mix of First squad and second squad players won a cup last season!
Practice hours:
Ladies; tuesday from 19:30 till 21:00
Second division squad (new players); tuesday 21:00 till 22:30, and thursday 20:00 till 22:00
First division squad (trained players); tuesday 18:00 till 19:30, and thursday 20:00 till 22:00
The two male squads practice together every thursday!
We also have family floorball every sunday where players can bring there family for some joint fun! And we have youth squads from age 7 till 15.
Male players: Contact Jonathan Bruun for more information
Phone: 30 29 31 88 or mail: jonathanzbruun@hotmail.com
Female players: Contact Søren Jensen for more information
Phone: 60 89 79 21 or mail: sj@drlund-gym.dk
Youth players: Contact Ole Lentz for more information
Phone: 40 55 04 40 or mmail: famlentz@stofanet.dk